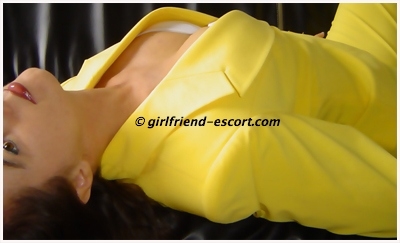 YOUR EXCLUSIVE INTERNATIONAL COMPANION
an independent elite escort and a real partner of the highest standard - well beyond the ordinary

"As long as I can dream and imagine a more beautiful world with happier people, my mission is not complete."
(Terry Lemerond)

TRY TO STAY SAFE AND HEALTHY NOW, THEN WE CAN MEET AGAIN SOON - HOPEFULLY ALREADY LATER ON THIS SPRING.

ABOUT ME

Welcome to my personal website which is the door to my unique world.
My name is Flower. I have chosen this name because I love flowers, and I am like a flower. :)
To ensure that I am the person you are looking for, please kindly read the entire website before contacting me.

Would you like to experience the difference I bring? I am quite simply provide private dates, worldwide travel partnership, social companionship, girlfriend experience and much more. I am available to accompany you on business trips, weekend getaways or vacations,... I could be your temporary girlfriend, travel mate, tour guide, life skills counselor, qualified duenna, cosmopolitan courtesan, unique mistress, concubine, muse, professional cuddler, alternative lifestyle friend, swinger or tantra partner,... I offer a professional personal service with style and wisdom. I am available for those refined Gentlemen who can afford the best, are accustomed to opulence and crave the companionship of a fine, yet down to earth Lady. As such, I am selective and certainly not for everyone. I entertain on an exclusive level where time and focus is invested to foster a unique and natural connection on extended visits. I love life, values, people, fun, sex and of course the MEN who make all these possible! I like this fascinating profession which spices up my life with romance and naughtiness, while enabling me to enjoy a comfortable lifestyle that gives me time for recreation. I take a pride in escorting you and do it with a real "joi de vivre". You treat me as a Princess and I treat you as a King. :) And to be paid for it, gives me a great motivation!
My extra value is that I'm not just a pretty ornament by your side but also an intelligent partner. I am well-educated, versatile, vivacious Lady with style and grace. I tingle at the excitement of meeting new people, travelling the world and exploring different cultures. My simple recipe is to have a zest for life, topped with a sparkling personality and positive attitude. I have been told: "There are few very special women in this world but you are definitely one of them!" And as someone described me: "You are special. There is only one like you, everybody else is watching television!" ;)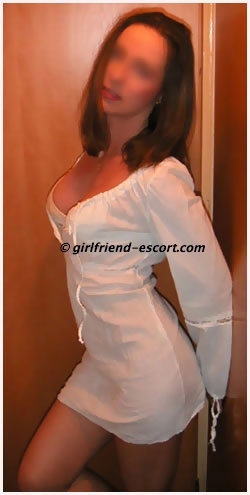 WHY SHOULD YOU CHOOSE ME AMONG ALL OTHERS?
Because I am an irresistible combination of sophistication and sensuality, when style and beauty paired with pure lust and passion. I will be your perfect companion without commitments but with special qualities, intelligence, exquisite behaviour as well as witty humour. I possess what men dream about and I am like a modern geisha. I was born to make people happy. I practise escorting because I enjoy it, not because I need to make a living from it. I cherish my partnerships and I'll put you at ease with my approachable personality. You will feel relaxed and pampered. You will find my personal attention to be addictive and my personal attitude a great asset. You will like my company so much that will meet again because so easy to enjoy, and so hard to forget. :)

Are you over-worked, stressed out, not appreciated or undervalued? I invite you to put your everyday routine on hold and join me in a great escapade. Wouldn't it be nice in this crazy world to relax with someone who can make you feel special and uninhibited without the outside pressures? You know that can not put a price on having a good time. So stop a while and smell the roses. As Jamaicans say, "Add some colour to your life." ;) The greatest wealth in life comes through experiences. :)
I am very thankful for meeting some of the most wonderful Gentlemen I would never have had the opportunity to meet had it not been for the internet. If you are a connoisseur of finer things in life who want to be treated like a real partner or a friend instead of just "another client", don't hesitate, contact me now. As Carlos Castaneda said, "A man of knowledge lives by acting, not by thinking about acting." And I would be delighted to take care of you because your leisure and pleasure is my business. So don't miss an absolutely fabulous date! :)


My today's quote is:
"The essence of being human is that one does not seek perfection, that one is sometimes willing to commit sins for the sake of loyalty, that one does not push asceticism to the point where it makes friendly intercourse impossible, and that one is prepared in the end to be defeated and broken up by life, which is the inevitable price of fastening one's love upon other human individuals."
(George Orwell)