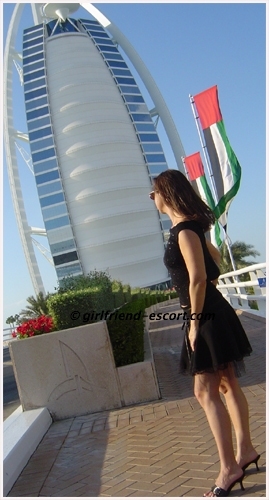 "Women are made to be loved, not understood."
- Oscar Wilde -


DONATIONS

Once we have decided to meet and you have a concrete date in mind, I will advise you of my according fee. But hopefully money is not the main issue for you. Because if you find the price of experiences too expensive, don't count on the price of ignorance. ;) And as Aldo Gucci stated out "Quality is remembered long after price is forgotten." :)


CONDITIONS

Booking requirements:
* Provide your personal details (see on my Booking page)
*Let me know the exact location (town, country), the exact date and length (from - to - when decide it
* Inform me about your flight details, or/and mine - if needed
* Give the confirmation of the hotel`s reservation
* Make the deposit payment

Advanced reservation:
My time is as precious to me as is yours. Kindly make your reservation well in advance.

Our meeting:
* I offer a full service, there are no additional charges. How we spend our time together is only our business.

* I prefer longer dates which allow us to become better acquainted with each other, more personal and intimate.
Therefore I do not provide hourly services. That needs a different type of provider.

* For our quality time together the minimum booking locally is a "Dinner or lunch date", elsewhere requires 2 days/1 night, while outside of Europe 4 days/3 nights.

Payment:
* Your contribution is for my time and companionship.
Anything else that may happen is a matter of choice between consenting adults.

* Quality has a price but the memories are priceless and my fees reflect the quality you receive.

* A deposit is necessary in advance: 20% for all European, 30% for other destinations. While the rest of the money is payable at the beginning of our meeting - in any convertible currency based on the daily exchange rate to the Euro.

* My fees are the same for both national or international relations but each started day counts which also includes my traveling time.

* You are responsible for the cost of my transportation and that also needs to be arranged in advance.

* Of course, tips and gratuities are not expected but are very welcome if you would like to show your extra appreciation. ----> Wishlist

Cancellation policy:
* Telephone reconfirmation is required 24 hours prior to our appointment.

* Last minute emergencies can occur, but be considerate and allow enough time to reschedule or cancel our date.

* Failure to cancel an appointment, providing false information or not showing up will result a charge of 50% which will be sent to you. Under Hungarian law an agreement reached by phone or email are legally binding.

* If you cancel our meeting, the deposit is non-refundable.

Discretion:
Privacy and discretion are of the utmost importance to me and you can be assured that no one will know about our date. I am here when you want, and being absent when not needed. I won't call you unless it is urgent. After our date your records will be deleted. I am discreet, and dress appropriately.

Age requirement:
Age is not important, although my services are unlikely appeal to those aged under 40. I am best suited to Gentlemen who are mature enough to know how to treat a Lady, but still young enough to appreciate what I have to offer. As Pope John XXIII said: "Men are like wine - some turn to vinegar, but the best improve with age". ;)


SPECIAL OFFERS

* Become my regular partner and you will receive a discount. :) Kindly note that my travel rates are already discounted because they are the same as my local fees, unlike by most other escorts and agencies.

* Exclusive long term companionship for a discerning Gentleman (even on two different ways).
Full details are available personally. And I will be your unique girlfriend with all the pluses! :)

* Enjoy the heart warming snuggle and cuddle therapy by me. :)

* Have a special birthday - either yours or mine - with an absolutely fabulous téte-á-téte!
Or provide my companionship as a surprise gift to somebody. ;)
If you can prove using a legal ID, that the birthday takes place during our date, will receive a 50% discount for that day, as my present! :)

* Marry me in Las Vegas for your European Union's passport (then can get divorce next time there - if needed). ;)

* Get into the party fever in the best clubs of Budapest, Ibiza, Miami Beach, Quebec City, Sydney,,...

* Let's check out an unusual hotel experience in Lost City in South-Africa, Shimba Lodge in Kenya, Burj Al Arab in Dubai, Atlantis, or anywhere else you like! :)

* Explore together Tuscany from the famous singer Sting`s wonderful Estate of Tenuta Il Palagio in Figline Valdarno.

* Take a romantic cruise around the world, to the Norvegian fjords, along Alaska, between the Caribbean islands, on the Med Sea, on the legendary blue Danube,... or a sexy adult cruiseship ----> 30% discount!

* Indulge yourself in the unique luxury travel experience on the Orient Express, or explore most of Russia on the Trans-Siberian Express! ----> 40% discount!

* Let`s celebrate your bachelor/stag party and make it a life-time experience.

* Let's have some unusually exciting dispendious adventures together! :)

* How about attending one of these superb concerts, or any other where ever you like?

* Spend your well-deserved holiday with me in a paradise location of your choice.

* Take me for an exciting via ferrata, a nature sight or hike somewhere,...

* Shall we enjoy such special and upscale Eyes wide Shut castle events?

* The uniquely exciting Le Cap d'Agde in South of France - the best and largest upscale naturist resort of the world and Vritomartis Resort are highly recommended for the summer or Hedonism resort or a swinger cruiseship. :)

* Would you fancy any performance(s) of the Margaret island Summer Festival?

* Jewish Summer Festival of Budapest, Hungary during September 3/Su -> 11/Mo

* Would you like to party with me on the frenetic October Fest in Munnich/Germany during 16 Sept/Sat -> 3 Oct/Tue

* Special Halloween, Thanksgiving, Christmas or Hanukkah or an exciting New Year`s Eve ----> 20% discount!

* And what about some fun together on the slippery slopes?

* Winter getaway to the tropics ---> 10% discount!